Burley Family Skating Pictures
(Click on pictures to see full-size versions.)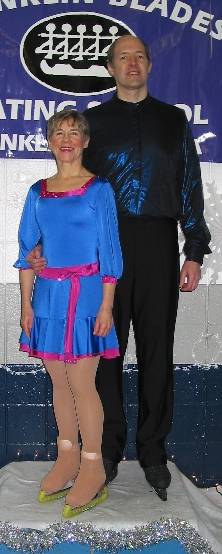 Barb and I are wearing the outfits we wear for our Couples Spotlight High routine, "It's Never Too Late (To Fall In Love)", from "The Boyfriend", after performing it at the 2005 Annual Franklin Blades Skating School competition in Franklin, Massachusetts.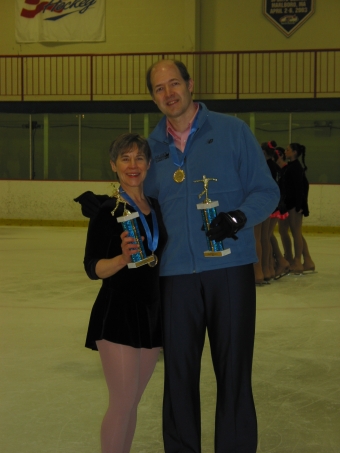 Barb and I are holding our trophies, which we received for placing 1st in Freestyle 5 and Freestyle 1 events, respectively, during the 2005 ISI District 1 Championships held at New England Sports Center in Marlboro, Massachusetts.
Barb and Pam Medeiros on podium after their Adult Gold Showcase event during the 2005 Providence Open.
(Thanks to "Soupy Skater Mom" for this pic!)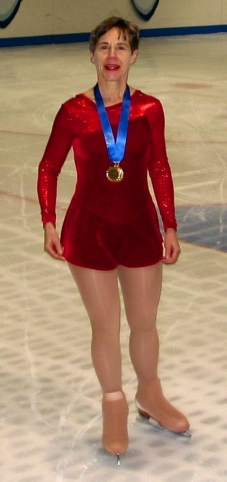 Barb with her 1st-place Freestyle 4 medal at the 2004 ISI District 1 Championships held in West Concord, Massachusetts (hosted by Sharper Edge).
---
---
Copyright (C) 2005 James Craig Burley
Last modified on 2007-06-12.